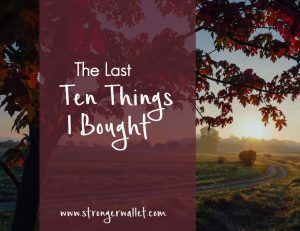 I recently participated in a Forbes.com series on spending habits. The Last 10 Things I Bought series offers a quick look at the spending habits of a variety of people across the country (single professionals, working parents, college students, retirees). The profiles are fun to read and you can't help but compare each list to your own, even if you list is just in your head. Click here to read my contribution to the series.
What have you bought this week?
Any regrets? Favorite purchase?
Never miss a post
Thanks for reading!
Subscribe to get my latest content delivered to your inbox.